REUSE before RECYCLE project
We created some succulent arrangements for the yummiest organic rawfood bar in Byron Bay – Naked Treaties.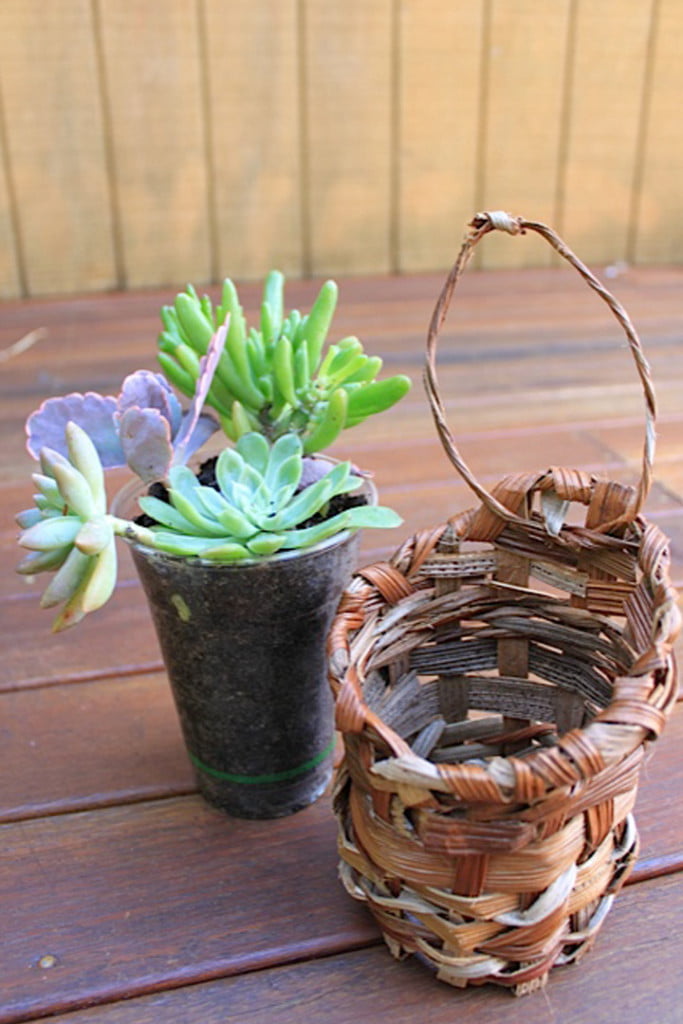 They were planted in reused bio cups collected by the beautiful staff at Naked Treaties. We cleaned the cups with vinegar and rainwater, than drilled a few holes in the bottom…simple.
The amazing palm basket wrappings are hand-crafted by local Japanese artist Yoko Zirov.
Our main aim of this project is to inspire people to "Create Your Own & Reuse before Recycle!"
Take your used smoothy or juice cup home and make a few holes in the bottom; plant whatever you wish. Decorate the cup with your favourite fabric, paper or nice leaves from the garden.
Ideas of what you could create… 
Herbs for the kitchen bench, little flowers for the dining table, water plants for the bathroom (no need to drill), dry flowers / native seed pot for the work desk or bedroom and drop some of your favourite essential oils on the dry flowers to add a special note…Enjoy the simple creative living treasure made out of your own waste!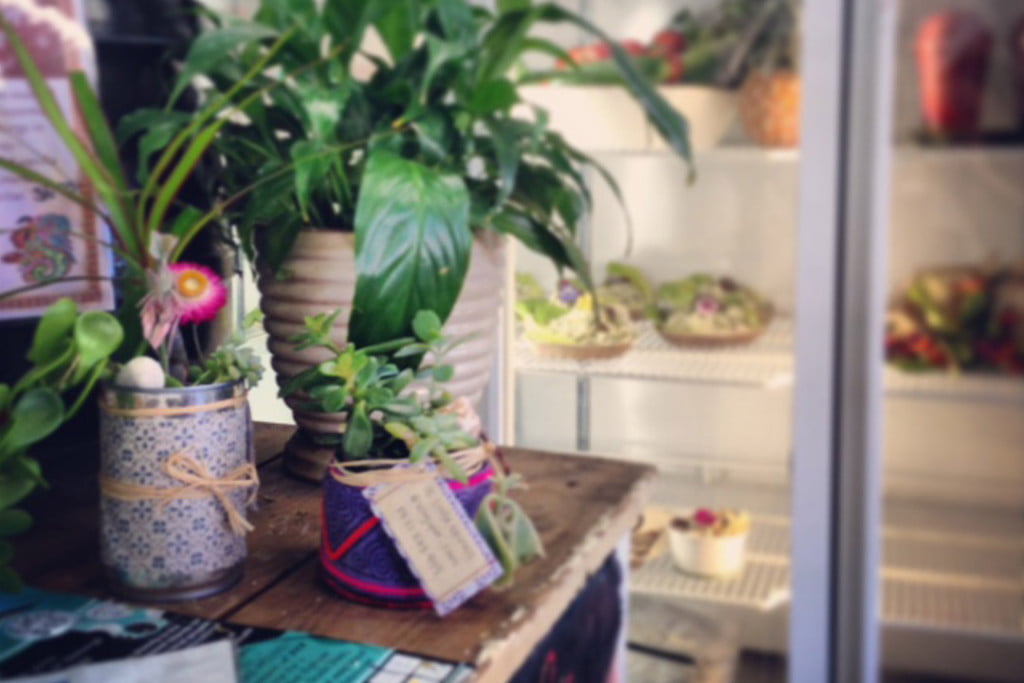 Now our succulent arrangements are available at Naked Treaties 😉