Our beautiful Naturopath friends Sally James & Nick Foley are running a great website called Ask a Naturopath.
Sally and Nick started their website out of a passion to share their Natural Health knowledge and information they have gathered over twenty years in practice and studies. Since starting out in 2008 they have received a massive amount of emails from people all around the world asking various questions about their personal health issues. From the answers provided by Sally and Nick, a database of over 500 Natural Health advice articles has been compiled and is available to access for FREE.
However, now that Nick and Sally have started a sweet little family with two young boys to take care of, they don't have as much free time anymore, so personal questions are now answered only by donation.
Check out Ask a Naturopath and share with your friends. It's always great to know a very reliable Naturopath that you can contact (especially online from wherever) when you need help!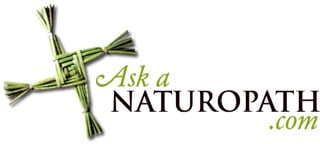 私たちの素敵なナチュロパスのお友達ニックとサリーが とっても役に立つ自然療法アドバイスのウェブサイとを提供しています。http://www.askanaturopath.com/ (英語のみです)
健康や病気、妊娠中の心配や、子供達の病気、風邪や日頃の小さな健康に関する質問などに答えてくれます。
病院や薬局に行く前に 是非自分たちで出来る限りの事を自然な方法で試したい人、日頃から免疫力を高めた生活をしたい人などにお勧めです。
気になった事や 本当に助けが必要な時にすぐに聞ける信頼できるナチュロパスの方が側にいるとありがたいですよね。500件以上の過去のアドバイスから簡単にフリーでサーチできると共に、少しのドネーションでプライベートな細かい質問にまでアドバイスしてくれます。
2度の妊娠、出産を経験した小さな子供を持つ親御さんからのアドバイスはとってもプラクティカルですよね。
是非チェックしてみて下さい、そしてお友達ともシェアもお忘れなく!