I'm not a big fan of chocolate, but I love rich, healthy raw chocolate cause it gives me a little kick start without throwing me up and down like sugar does.
If you are looking for a warm nourishing drink in the morning or for afternoon tea (other than Ayurvedic Chai or Lemon honey tea) this is the one! Full of antioxidants, magnesium, calcium, minerals. Plus, it can be a good alternative option for someone who is ready to give up that morning coffee routine. Oh and…of course, it could be a quick 'sweets craving' fix as well.
It's very easy to make. Just remember to get good quality organic ingredients, it makes a huge difference and don't be nervous about getting all those luscious ingredients. They are great to have in your pantry for all of our other yummy recipes!
決してチョコレート大好きとは言えない私でも、このホットチョコレートが持つ優しいキックと奥の深い味は癖になります。
普通のチョコレートや砂糖を含むスイーツとは違い、エネルギーのアップダウンも無く、コーヒー(カフェイン)をやめたい人、食後に甘いものが食べたくなる時にはぴったりの栄養価の高いドリンクです。抗酸化作用も高く、マグネシウム、カルシウム、沢山のミネラルが含まれていて、美味しいだけじゃない、飲んでプラスになる立派なスーパーホットチョコレートです。
材料を集める時は、オーガニック、ロー、フェアトレードなど安心度、クオリティーの高いものを選ぶのがベスト。こう言うシンプルなレシピこそ素材の味が勝負です。
『買っても使うかなー?』と思わず、思い切っていい素材集めてください。
大丈夫、私たちの美味しいレシピでこれからどんどん使いますから 😉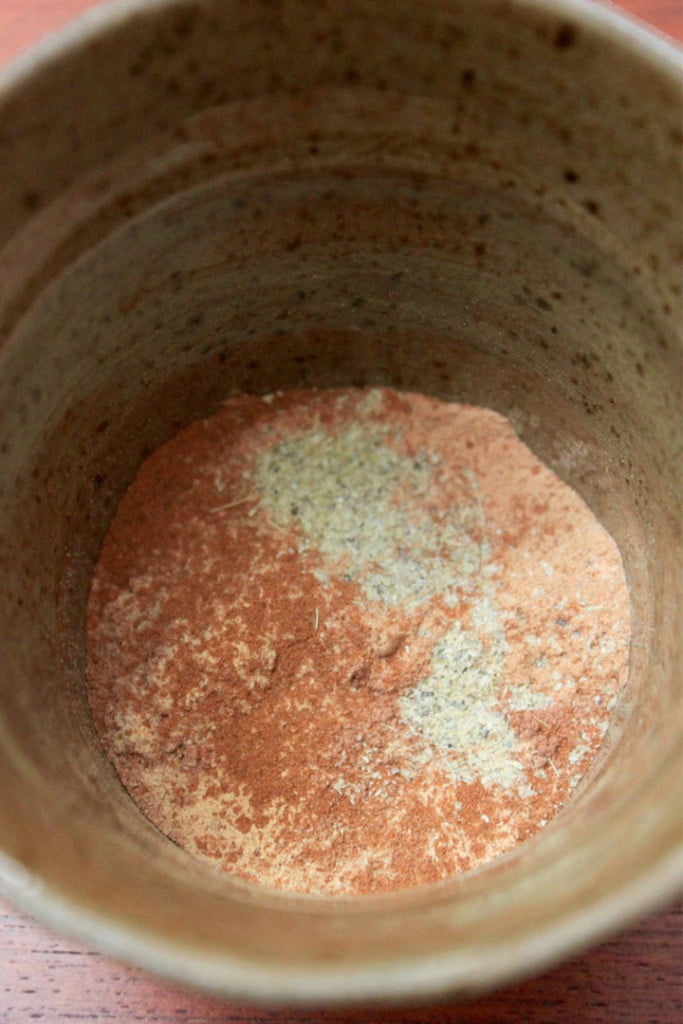 Ingredients* from the Earth
❉ 1 tsp  Raw cacao powder
❉ 1 tsp  Cinnamon powder
❉ 1 tsp  Mesquite powder
❉ Pinch of Cardamon powder
❉ 1 tsp  *Date or maple syrup or coconut nectar
(*I love date syrup so much at the moment, even though I am not a big fan of dates!)
❉ Mug of Almond, Oat, or Rice milk – any of your favourite or combination of milks
材料
❉ 小さじ1  ローカカオパウダー
❉ 小さじ1  シナモンパウダー
❉ 小さじ1  メスキートパウダー
❉ 小さじ1  デイツシロップ、ピュアメープルシロップ、ココナッツネクター
❉ マグカップ8分目 アーモンド、ライス、オートミルクなどお好みのミルクを一つ選ぶかコンビネーションで。
Let's get started
Warm up your milk in the milk pan with low heat
Mix all ingredients in your favourite mug
Pour your milk into the mug and mix really well
お好みのミルクを弱火でゆっくりと温めるすべての材料をお気に入りのマグカップの中で混ぜる温まったミルクをよく混ぜながら注ぎ入れる
*Ingredients info  材料の含む栄養分
Cacao ∴  Magnesium, Antioxidant
Mesquite ∴ Magnesium, Low Gl, Calcium, Amino acid
Date syrup ∴ Fiber, Potassium, Copper
Almond milk ∴ Antioxidant, Omega-3 fatty acids, Protein, Vitamin E, Calcium, Iron